How the eject water shortcut on iPhone works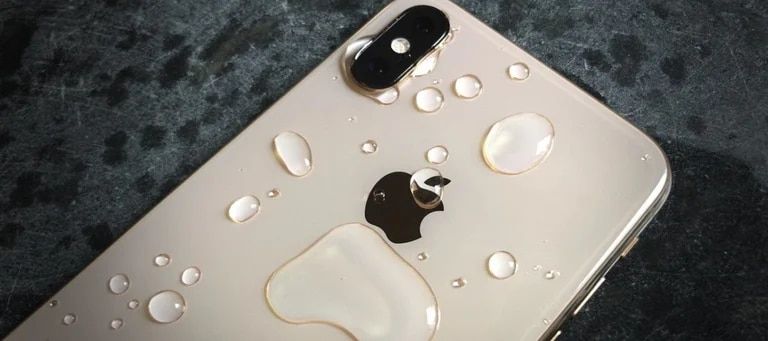 It is very likely that at some point you have wondered how the shortcut to eject water works, and if you have that doubt, you've come to the right place, because we will explain how the shortcuts to eject water really work.
Although the latest iPhone models are waterproof, this does not mean that they are Although iphones are waterproof, they are not completely impervious, because in some areas such as the microphone and speakers water can still seep in. This could bring problems to various components of your iPhone, one of the most common can be the incorrect functioning of the speakers, which could offer a distorted sound experience and poor quality.
But don't worry, there is a way to bring them back to normal, and all you need is your own iPhone and access to RoutineHub.
How does the shortcut eject water from iPhone work?
We won't go into such technical details, but basically, the Water Eject shortcut for iPhone works by using low-frequency sounds, the iPhone is able to remove the water that might have accumulated in its speakers. This was already introduced in the Apple Watch several generations ago. However, the existence of this feature on your phone might be something you didn't know about until now.
And in case you have arrived here without knowing how to eject water from your iPhone, we are going to show you a method to achieve it. It is to take advantage of the functions of the Shortcuts app on your iPhone. Just follow the procedure and in a couple of seconds, your iPhone speakers should sound as brilliant as ever.
How to eject water from iPhone speakers?
Using the Shortcuts app on your iPhone, you can do a lot of things you probably didn't know about. From creating a QR code with your Wifi password, to knowing if someone has entered your iPhone without permission. With this app the possibilities are endless, and the best thing is that you can download all the shortcuts you want directly from RoutineHub.
As a first step, go to Routine Hub. From here you can download the Water Eject shortcut, so you won't have to do anything else but install it.


Once on the shortcut website, click on the Get Shortcut button. The Shortcuts app will open on your iPhone screen.
Tap on Add shortcut.
When it has been added, you will be able to find it in the My Shortcuts section.
Get the Eject Water shortcut working
You are now ready to start removing water from your speakers. All you have to do is run it. To do it correctly, do the following:
Tap on the new shortcut. It will ask you to make sure you have your iPhone disconnected from any speaker. It doesn't matter if it is wireless or through the auxiliary port.
Once you have it disconnected, let the shortcut know when it asks you.
Automatically, your iPhone will start generating a buzzing sound. If your speakers are full of water, you will see it start to come out of their slots. You can turn your phone upside down so that gravity helps to complete the job.
After a few seconds, the sound will stop. That's it, your iPhone should be completely clear of liquids inside.