Make your trip like an expert with these shortcuts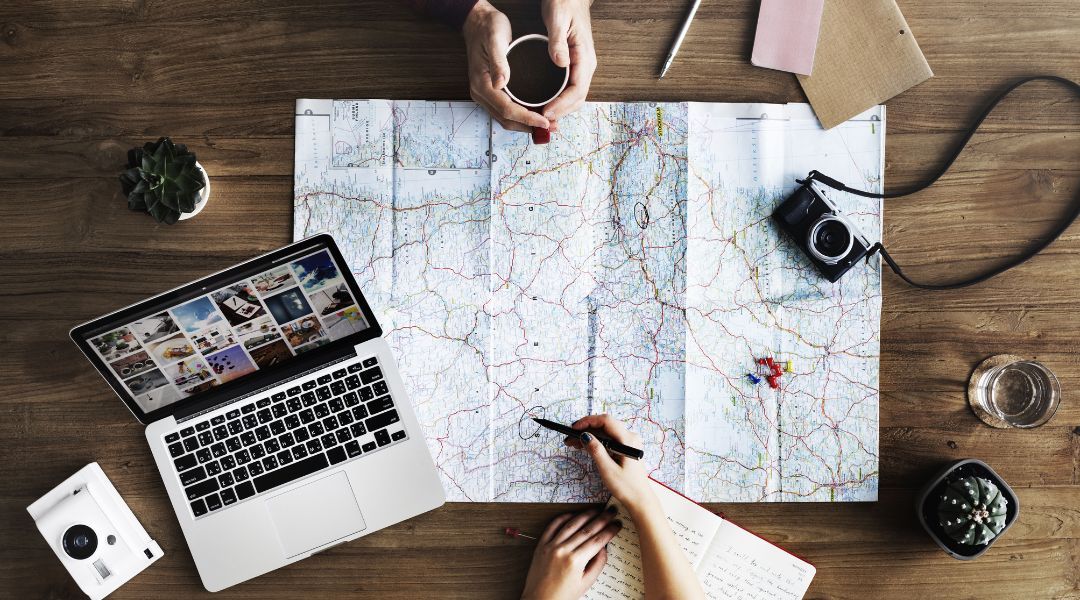 Planning a vacation doesn't have to be overwhelming. In fact, you can become an expert traveler in no time at all with the help of these shortcuts to plan your trip like a pro! Whether you're a seasoned traveler or a first-time adventurer, you'll be able to optimize your time and money with these helpful shortcuts. So, get ready to travel and open that map - let's get you prepared for your next big adventure!

Are you planning a trip? With the help of this iOS shortcut, you can now create a travel packing list in Things that will remind you of important items to pack and when to pack them. All you have to do is enter the date of your travel and the shortcut will automatically set up reminders and deadlines based on that date. This is an incredibly useful tool for anyone who wants to make sure they don't forget anything when packing for their next trip.

Are you a frequent flyer looking for an easier way to track your flight? With the help of iOS Shortcuts, developed by community developers, you can now get real-time updates about your flight's departure and arrival. This shortcut scrapes data from Flightstats.com to provide you with all the information that you need. You can even use it to track multiple planes at once! With this shortcut, you don't have to worry about missing out on important updates or worrying about your flight's status.

Are you a traveler who is looking for the nearest gas station, hotel, restaurant, and more? If so, this shortcut will help you find what you need quickly and easily. With just a few clicks of your mouse or taps of your finger on your phone screen, you can locate the closest places to get whatever it is that you need. RoutineHub has made it easy for travelers to plan their trips and find what they need during their journey. With this shortcut at your fingertips, you can make sure that everything runs smoothly on your next trip!

Have you ever found yourself lost on a trip? It can be a daunting experience, but don't worry - there's an easy shortcut to help you find your way. With this shortcut, travelers who are lost can quickly and easily locate their destination with minimal effort. Whether you're in an unfamiliar city or just need to get back on track during your journey, this shortcut will help you get where you need to go. So don't let getting lost ruin your trip - use this shortcut and find your way!