Shortcuts to edit photos without external apps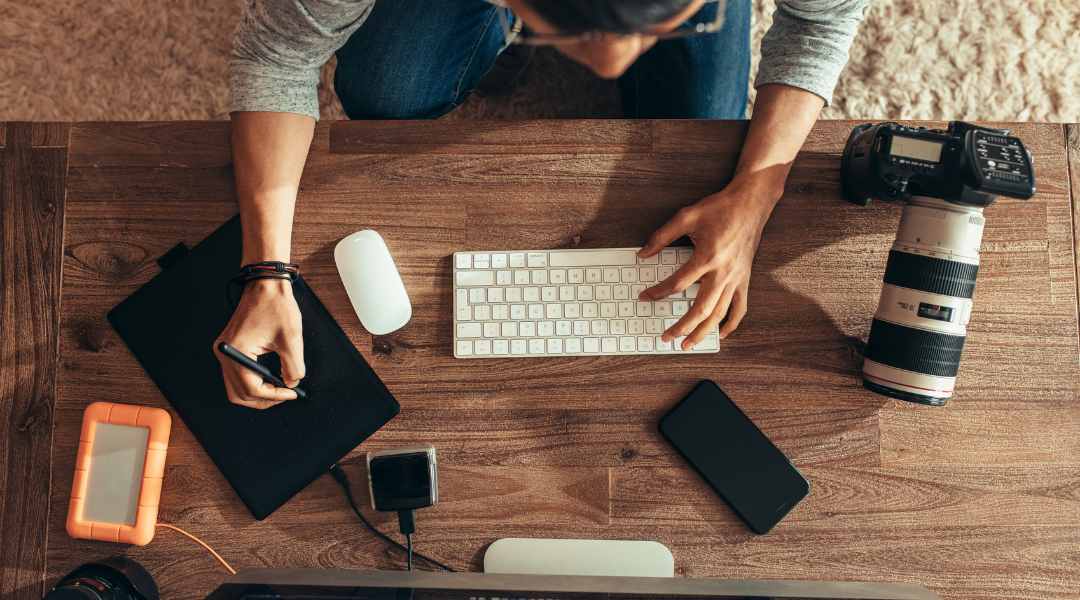 For the aspiring photo editor looking to take their photography to the next level, there is no need to download and install external apps. With just a few simple shortcuts, you can now effectively edit photos without having to use additional applications. This article will provide you with an overview of the most efficient shortcuts available for editing photos without any external apps. You will be able to quickly and easily adjust colors, crop images, add text and more!
We've all been there; you take a photo of a beautiful landscape and realize it needs just a little something more. Or maybe you've taken an amazing family picture that's blurry in the background. Whatever the case may be, photo editing can help make your photos look even better! Today, let's take a look at some of the best shortcuts for photo editing.
From cropping images to brightening them up, there are many ways to enhance your pictures without much effort. One great shortcut is using filters - they're an easy way to add life to your pictures with only one click! If you want more control over what kind of effect each filter gives, try adjusting the tones of each image manually. This will give you more options for how you want the picture to look.

Delete Background is an exciting new shortcut that can help you quickly remove the background of any photo in seconds. This shortcut is perfect for anyone who wants to make quick edits to their photos without having to learn complicated editing software. Delete Background makes it simple - just upload your image and select the sections you want to delete!
The best part about this shortcut? It's incredibly fast and easy. You can have a beautiful, clean background with just a few clicks. Plus, you don't need any technical skills or knowledge of graphic design tools. All you need is an internet connection and a few minutes of your time to get started!
This amazing shortcut will save you time and effort so that you can focus on creating stunning images instead of spending hours manually removing backgrounds from photos. Get ready to take your photography game up a notch with Delete Background!

Are you a creative looking for a shortcut to create and edit beautiful images? Look no further! A new free photo editing tool has been released that will revolutionize the way you work with images.
This innovative new shortcut was created by experienced software developers to help users quickly create and edit photos with ease. With this one tool, you can Create a collage with 2 or more images. Crop an image. Overlay one image on another. Overlay text on an image. Rotate/Flip an image. Resize an image. Mask an image to a shape or image. Remove/replace the background of an image. Draw on an image/blank canvas. Take a photo. Convert an image to another file type. Get the metadata from an image. Extract images from a webpage/file/folder. Convert a PDF to an image. Remove metadata from an image.
The user interface is intuitive and easy-to-use so everyone from professionals to beginners can take advantage of this great shortcut.
If you're tired of spending hours on image editing tasks, then this app is perfect for you! Get started today and see just how quickly your workflow can be improved with this amazing shortcut!