Tesla's Latest Update Enables Seamless Integration of Apple Shortcuts
Tesla takes a leap forward in vehicle automation by implementing Apple Shortcuts integration in its latest update of the mobile application for iOS devices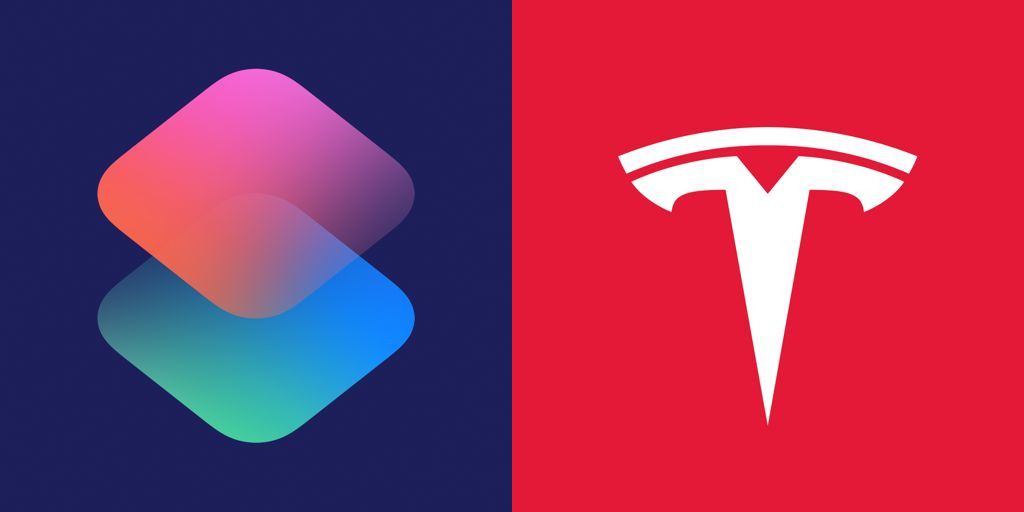 Tesla takes a leap forward in vehicle automation by implementing Apple Shortcuts integration in its latest update of the mobile application for iOS devices. This move allows Tesla owners to access their vehicle controls and settings more efficiently, while also capitalizing on the convenience of using Siri to operate various car functions.
The automotive company has rolled out a new version of its mobile application compatible with iOS devices. In this update, Tesla introduces Apple Shortcuts integration, enabling users to access vehicle controls directly through the Apple Shortcuts application. In the release notes, Tesla highlights this new feature that empowers owners with the ability to seamlessly and swiftly control and interact with their vehicles.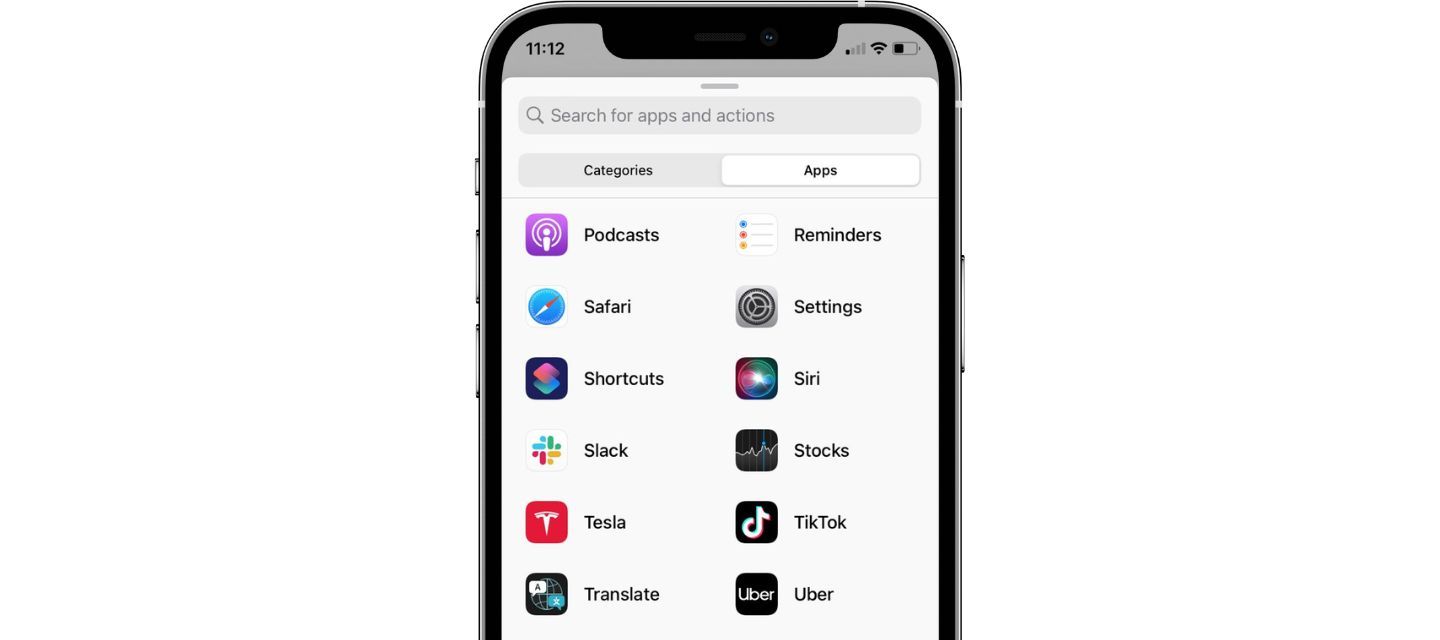 The Apple Shortcuts app, designed to provide a more intuitive and efficient user experience, allows users to create personalized shortcuts with multiple steps that can be executed with a tap or through voice commands directed at Siri. This simplified and convenient approach to interacting with applications is a core aspect of the Apple ecosystem, and it now extends to the operation of Tesla vehicles.
Among the available shortcuts in the application are a variety of commands that allow Tesla owners to control various car functions using Siri or shortcut widgets.
Currently, the actions are divided into categories: Climate Control, Entertainment, Just for Fun, and Vehicle Control. Some of the tasks that can be carried out through this integration include:
Bioweapon Defense Mode
Camp Mode
Defrost
Dog Mode
Precondition Vehicle
Set Seat Heater (seat position and heat level)
Set Temperature (choose climate temperature)
Vent Windows
Set Media Volume
Emissions Test
Close All Windows
Flash Lights
Honk Horn
Lock/Unlock
Open Frunk
Open/Close Charge Port
Open/Close Door (Model X)
Open/Close Rear Trunk
Sentry Mode
Set Charge Limit
Start/Stop Charging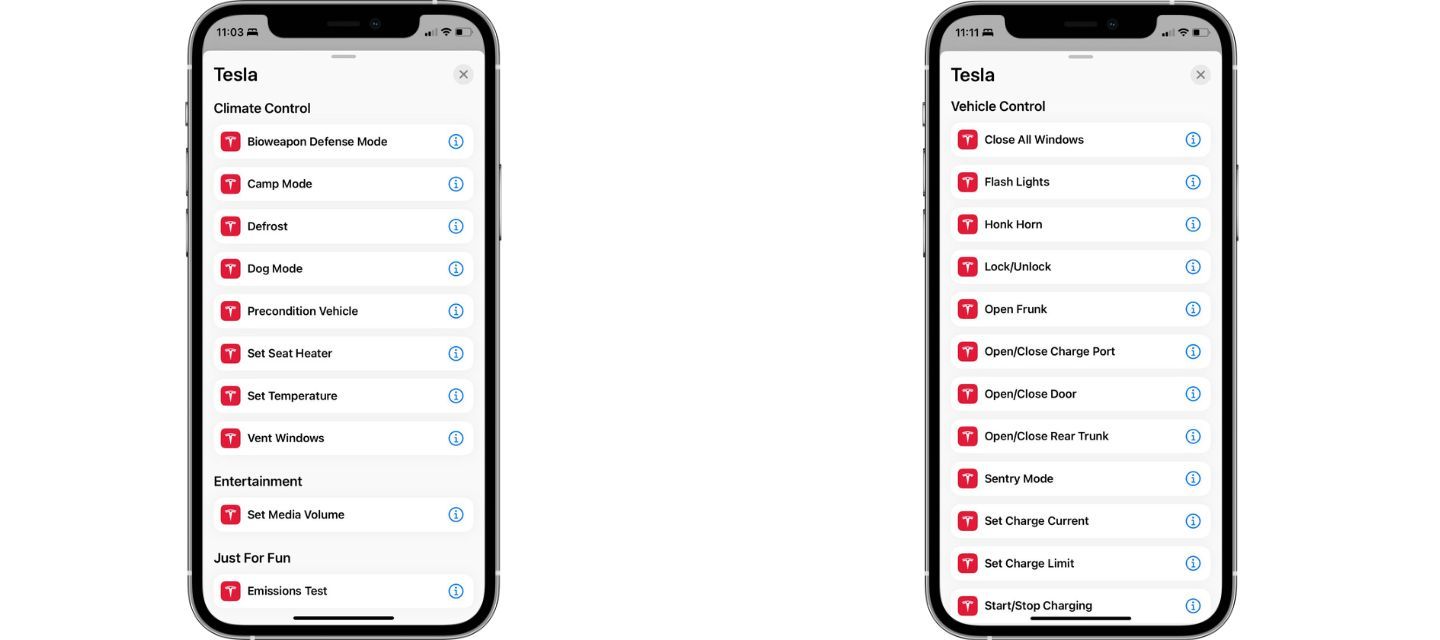 While some of these controls and functions could previously be performed through third-party apps, the official integration with the Apple application marks a significant step in the simplicity and accessibility of the ownership experience. Now, Tesla users can fully leverage the interoperability between the company's systems and the Apple ecosystem, reinforcing convenience and automation in the operation of their electric vehicles.
In summary, Tesla has taken a step forward by implementing Apple Shortcuts integration in its iOS mobile application, enabling owners to control their vehicles more efficiently and conveniently through the familiarity of Siri and the simplicity of shortcuts. This innovation further underscores the importance of Apple Shortcuts in the electric vehicle and technology industry.