Discover the Winning Shortcuts of the first Shortcut Contest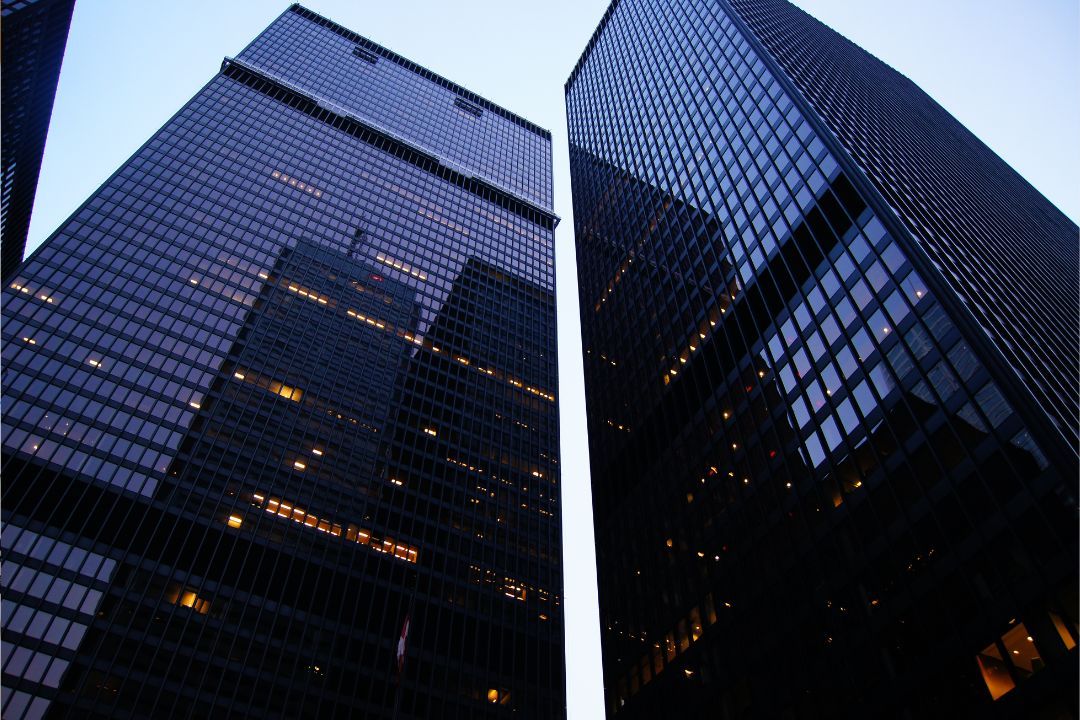 The first official shortcut contest has come to an end and we would like to express a huge thank you to all the participants who joined this exciting competition. The creativity and effort you have shown is truly inspiring.
It's time to celebrate!
After a thorough judging and deliberation process, we are pleased to announce the winners of our official shortcut competition. We would like to thank all the participants for their dedication and effort, as well as for sharing their impressive creations with us.
Selecting the winners was not an easy task. We received high quality entries, each of which showed an exceptional level of creativity and technical skill. Our team took the time to carefully evaluate and analyze each shortcut, taking into account criteria such as originality, usefulness, innovation and quality of execution.
Once all the shortcuts were evaluated, we proceeded to select the winners in each category. This was a difficult process, as each of the shortcuts had its own strengths and distinctive qualities. However, after careful deliberation, the final decisions were made.
The winners were chosen based on their innovation, functionality and overall quality. Their shortcuts not only met the technical requirements, but also showed a creative and original approach to solving problems and enhancing the user experience.
We would like to congratulate each of the winners for their outstanding achievement. Their shortcuts have demonstrated their technical prowess and their ability to take full advantage of the devices' functionalities. In addition, they have demonstrated a deep understanding of user needs and have created practical and efficient solutions.
Without further ado, it's time to tell you about the winners of this shortcut contest.
Winners
Winner for the Drawing shortcut challenge
Drawing Pad V - Veredictum
First of all, congratulations to @veredictum for his awesome Drawing Pad V shortcut. This shortcut revolutionizes the way you draw and creates a visually captivating experience.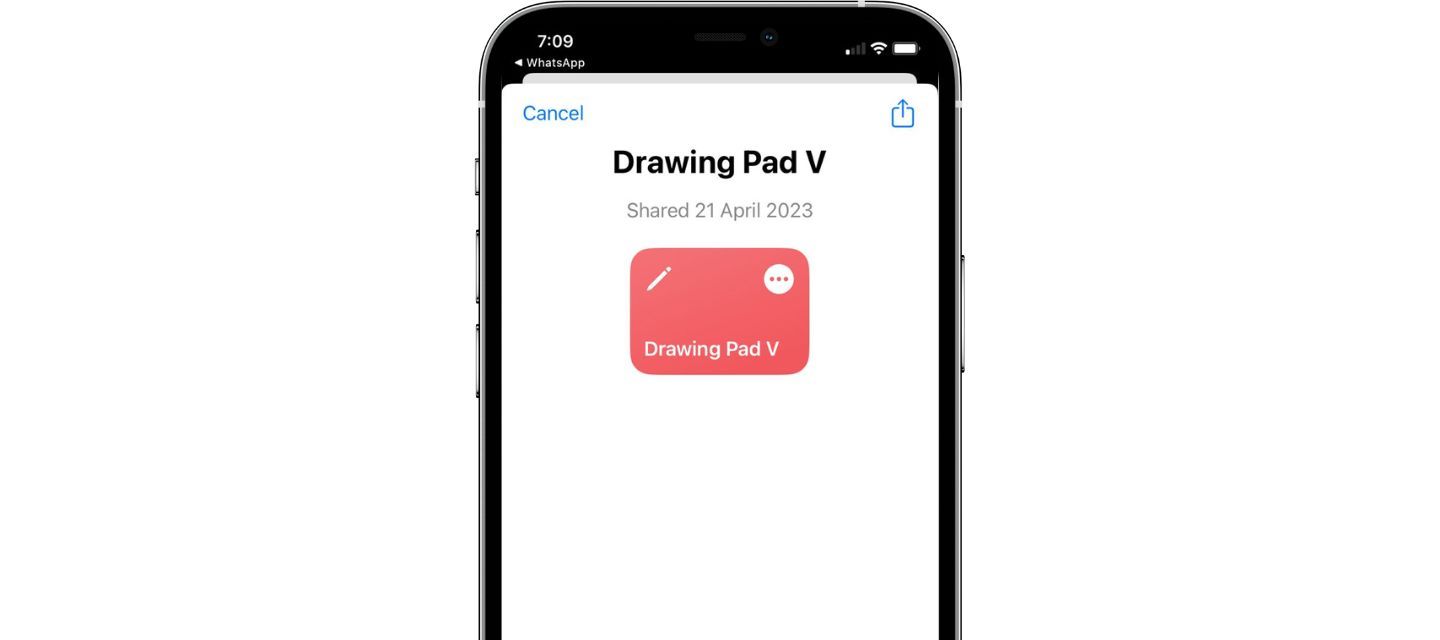 With the ability to choose from different backgrounds, including photos from your camera roll, solid color backgrounds and a blank page, you can express your creativity in endless ways. In addition, direct access allows you to save and share your masterpieces easily and quickly. Intuitive and elegant menus guide you through every step, giving you an exceptional drawing experience.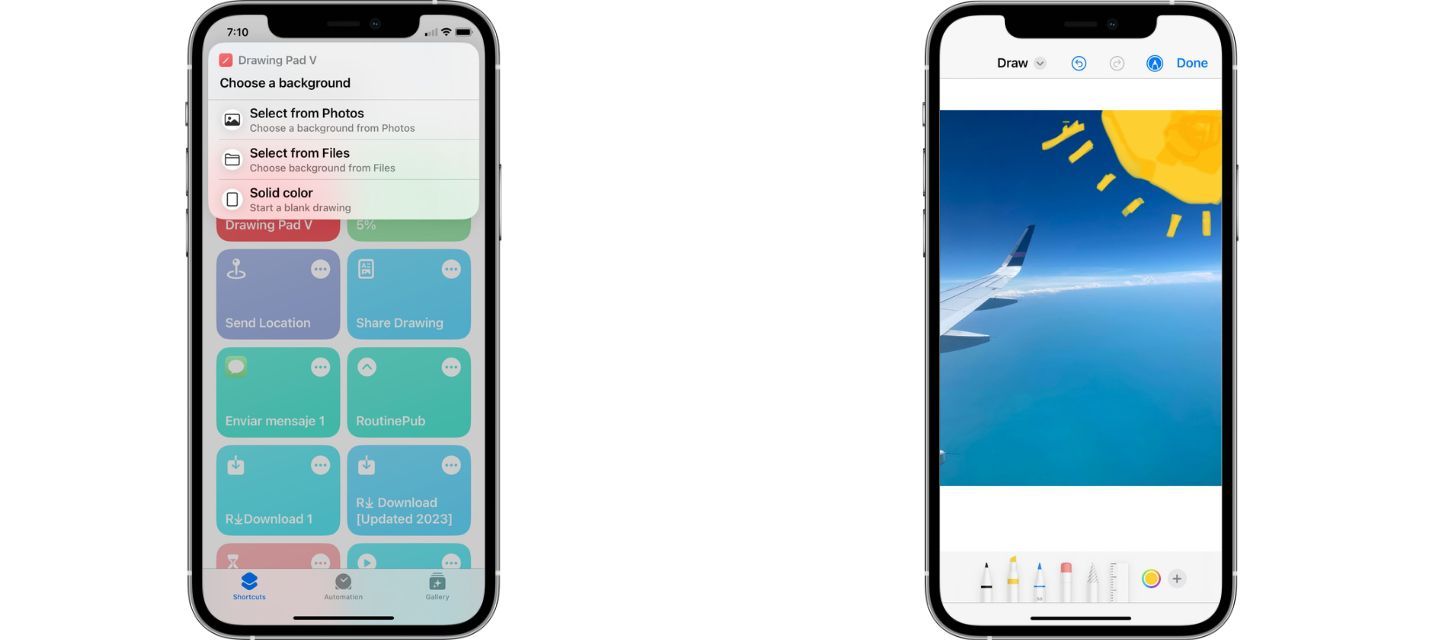 It only needs Actions to work, which is a free app on the App Store, we love the practical way it can be used, just tap it to start drawing on any of your photos, plus it's fun to use, it works great for annotations.
Immerse yourself in the world of creativity with Drawing Pad V!
Winner For The Location Shortcut Challenge
Send Location  - AShortcuts
The winner for this category is @AShortcuts with its awesome "Send Location" shortcut. This shortcut gives you a quick and convenient way to share your location with a predefined text message.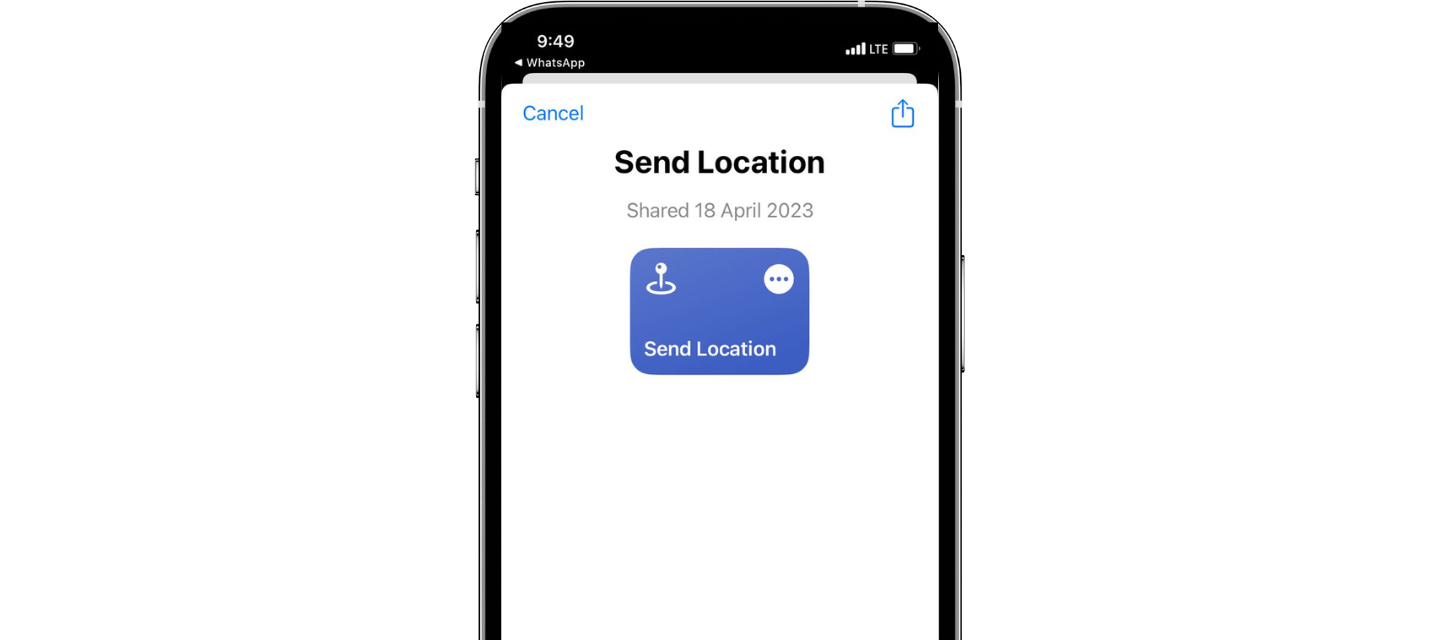 In addition to providing your physical address, this shortcut also includes coordinate location data for additional accuracy.
It's ideal for those times when you need to report your location quickly and reliably. With just a couple of taps, you can notify your loved ones of your current whereabouts. The simplicity and usefulness of this shortcut make it a must-have tool in emergency situations or to keep your loved ones informed.
The usefulness of this shortcut is amazing, as it could even save lives in certain situations.
Don't hesitate to try it and make the most of its usefulness!
Huge Thanks to The Entire Community
The competition has been intense and all participants deserve a round of applause for their dedication and talent. The shortcuts submitted reflect the creativity and ingenuity of our user community, and we are proud to be able to highlight these remarkable creations.
On behalf of the entire organizing team, we would like to express our sincere thanks to @AShortcuts, @veredictum and all the other participants for their enthusiastic participation in this contest. Your contributions have enriched our community and taken shortcuts to new levels.