How to eject water from an iPhone using an apple shortcut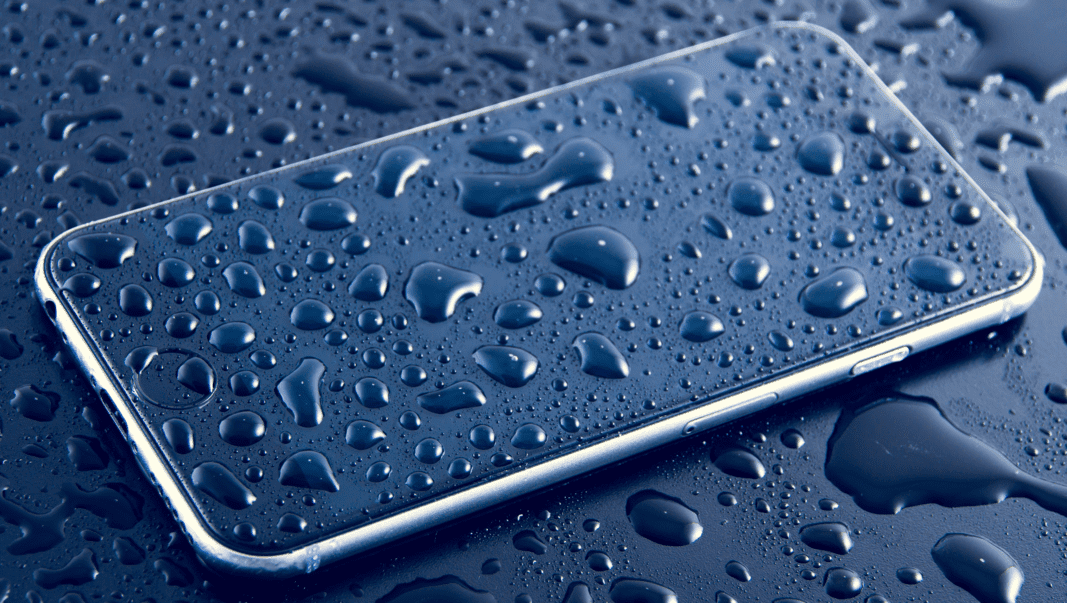 You may think knowing how to eject water from an iPhone is unnecessary. After all, many of the best phones in recent years offer some degree of water resistance, meaning you have little to fear should your Apple device take an unexpected dip. Certainly, dropping your phone in water is not the disaster that it once was, but moisture can linger in places like your phone's speakers.
Fortunately, the iPhone offers an easy way to expel water from its speakers. And all you'll really need is a third-party solution via Apple's shortcuts app.
The Water Eject shortcut produces sound at a frequency that gets the speakers of your iPhone vibrating so that water is pushed out. That's important because although your iPhone most likely offers water resistance — the IP68 rating on the current iPhone 13 models means your phone can withstand water up to 6 meters for 30 minutes — you'll still need to wipe down your iPhone after a dunk. And getting lingering moisture out of the iPhone's various ports is not that easy to do. Essentially, this shortcut helps ensure that any dunks, drops or dives into water are survived unscathed.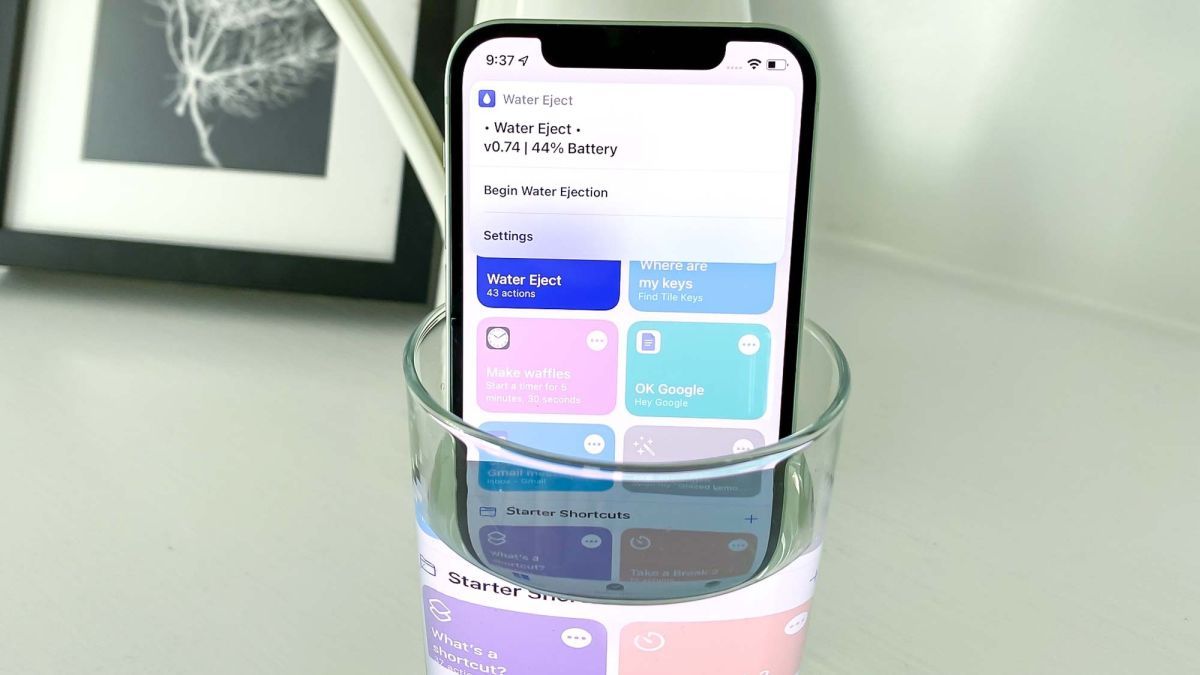 You only need the Shortcuts app, which already comes preinstalled on current iPhones (if it's not on your phone for whatever reason, head to the App Store and download Shortcuts, which works on any device running iOS 12 or later).LAY SOUND
Once Shortcuts are in place, here's all you have to do to set up a shortcut that expels water from your iPhone.
How to eject water from an iPhone using a Siri Shortcut
On your iPhone's browser, go to RoutineHub and get the Water Eject shortcut by tapping Get Shortcut, followed by Add Shortcut on the subsequent screen.

Shortcuts will launch and the Water Eject shortcut will join the other shortcuts you've got stored in the app.From here, you can activate the shortcut in one of three ways.
The most obvious way to activate the Water Eject shortcut is to use the Shortcuts app.
Open the Shortcut app and tap the Water Eject shortcut. From the menu that appears, tap Begin Water Ejection.
A tone will play for roughly 15 seconds. At the end, a pop-up message will appear alerting you that the water has been expelled from your speaker.
If you'd prefer to save yourself the trouble of launching Shortcuts and finding the Water Eject shortcut, you can also activate the shortcut with the sound of your voice.
Assuming you've set up Hey Siri on your iPhone, simply say, "Hey Siri, water eject," and Apple's digital assistant will bring up the Water Eject menu. Tap Begin Water Ejection to proceed.
You can also put the Water Eject shortcut on your home screen for easy access, assuming you're the sort of person who drops their phone in water a lot.
Tap the line of three buttons in the Water Eject shortcut's upper right corner; on the subsequent screen tap the three horizontal bars.
Under the Details tab, select Add to Home Screen, and then confirm by tapping Add on the next screen
The Water Eject shortcut will now appear as an icon on your home screen. You can edit your iPhone home screen to move the shortcut wherever you want.
You can take other steps to protect your iPhone from damage, like buying a case. Just make sure you buy one that fits your specific iPhone. Our case round-ups for the current iPhone lineup include:
Best shortcuts to eject water
Certain other Water Eject shortcuts require upward of 100 actions to achieve the same results that Water Eject Ultra Light achieves in three actions. There is no filler here, just activate and play your water ejection.
Water Eject is a simple, elegant, yet powerful Siri Shortcut designed to protect your premium Apple devices after being in accidental contact with water by generating an ultra low 165Hz frequency sound wave that propels moisture out from the speaker cavity system.
Remove Water is the perfect shortcut to remove water from your iPhone, a simple shortcut and easy to install. This is the only one out of the three that is updated to iOS 15