Threads Pull: The shortcut for downloading Threads videos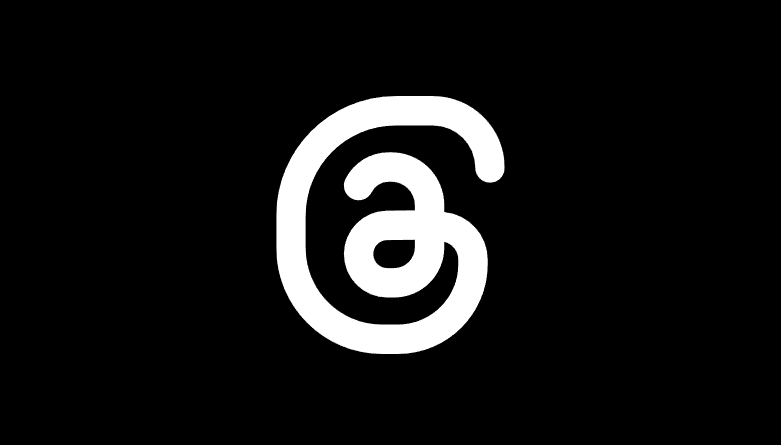 Lately, I've been using Threads, and I was on the lookout for an easier way to download some shared videos on the platform. Since it's a relatively new social network, there aren't too many shortcuts that work with it yet. While checking out the updates on RoutineHub, it was precisely when I stumbled upon a lesser-known shortcut: Threads Pull, an Apple shortcut developed by @Ian-musa, and it works incredibly good for downloading videos from Threads on iPhone.

Threads Pull: Download threads videos easily
Searching for solutions to download videos from social media hasn't always been a straightforward task. And that's exactly where Threads Pull makes the process of downloading Threads videos super simple. Just share the direct link to the video with Threads Pull, and voilà, the download practically happens like magic. No complications or never-ending tutorials. The beauty lies in its simplicity: Threads Pull takes care of the entire process. A time-saving solution that caters to users of all experience levels.
How to Download videos from Threads with Threads Pull
1. Open Threads and locate the video you're eager to download.
2. Click the share button and select "Copy Link" as the option; it will be copied to   the clipboard.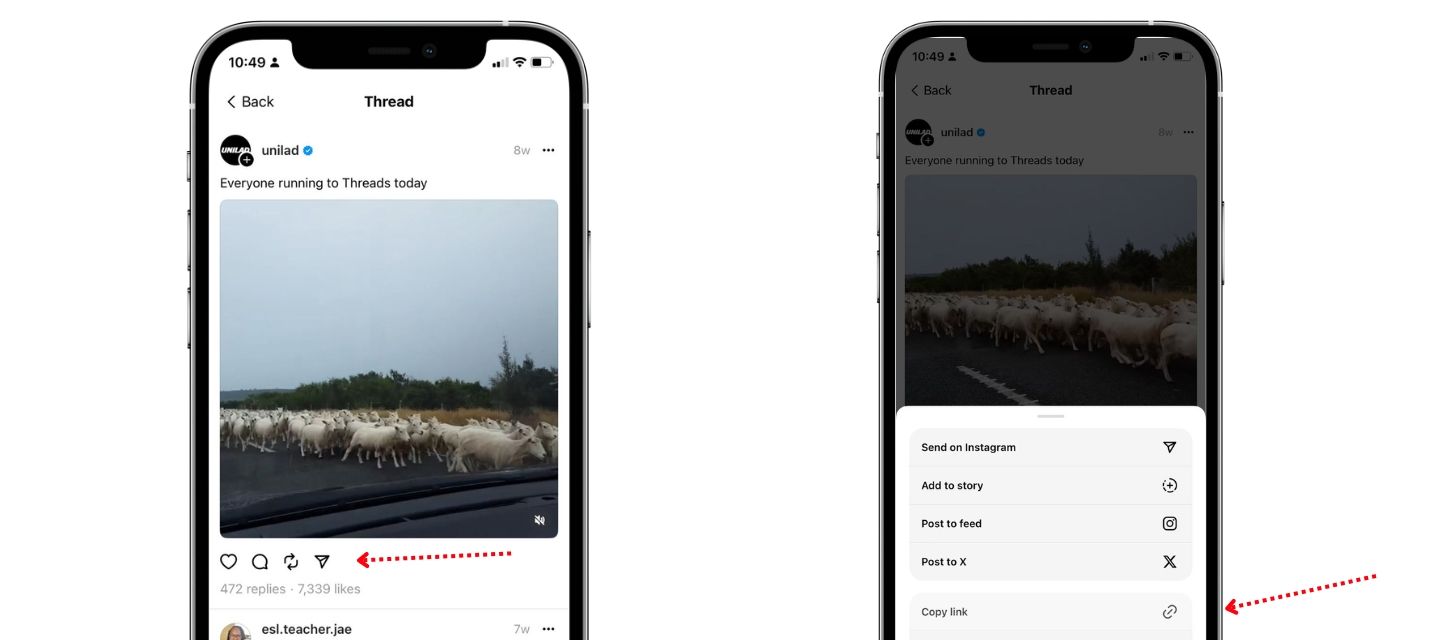 3. Add "Threads Pull" to your shortcuts library from RoutineHub.
4. Execute the shortcut, and a menu with three options will appear; choose: "Option 2 - Standard Quality".
5. Grant all permissions, and it will display the URL of the video you copied to the clipboard; then Allow all.
6. And voilà, a notification will appear confirming that your video has been saved.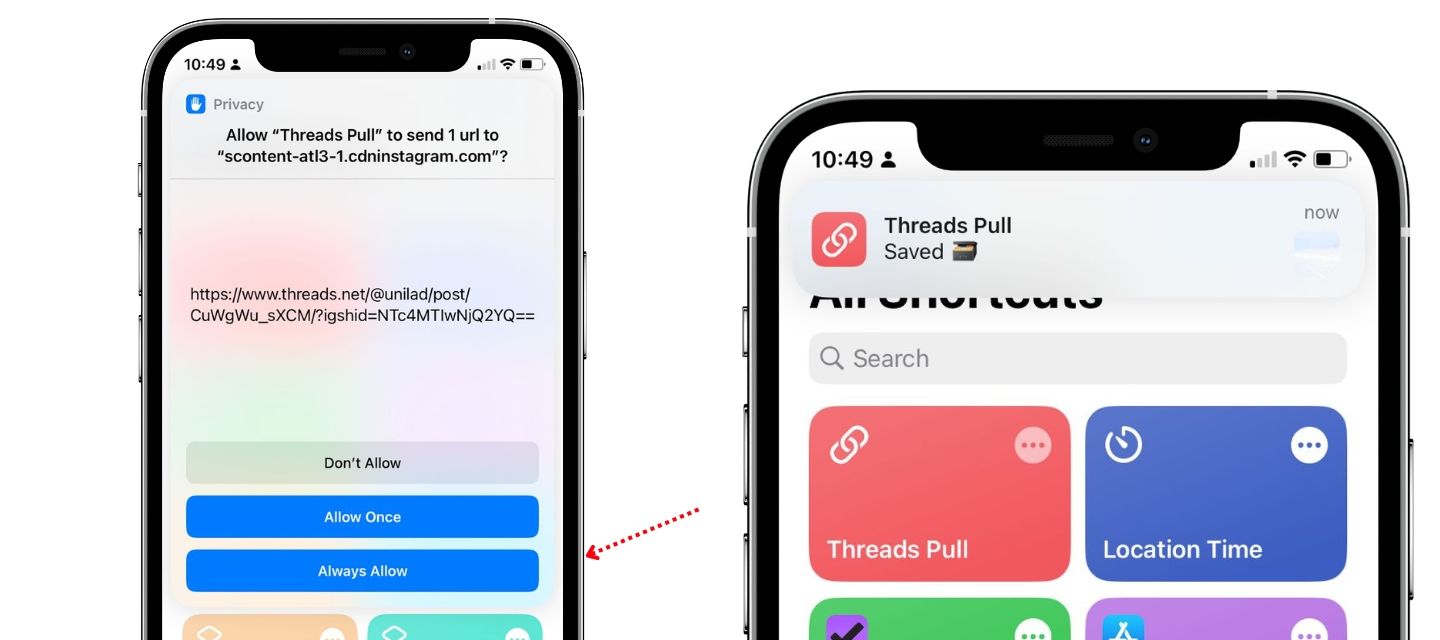 7. The video has been successfully saved to "Photos" and you can view it in your photo and video library.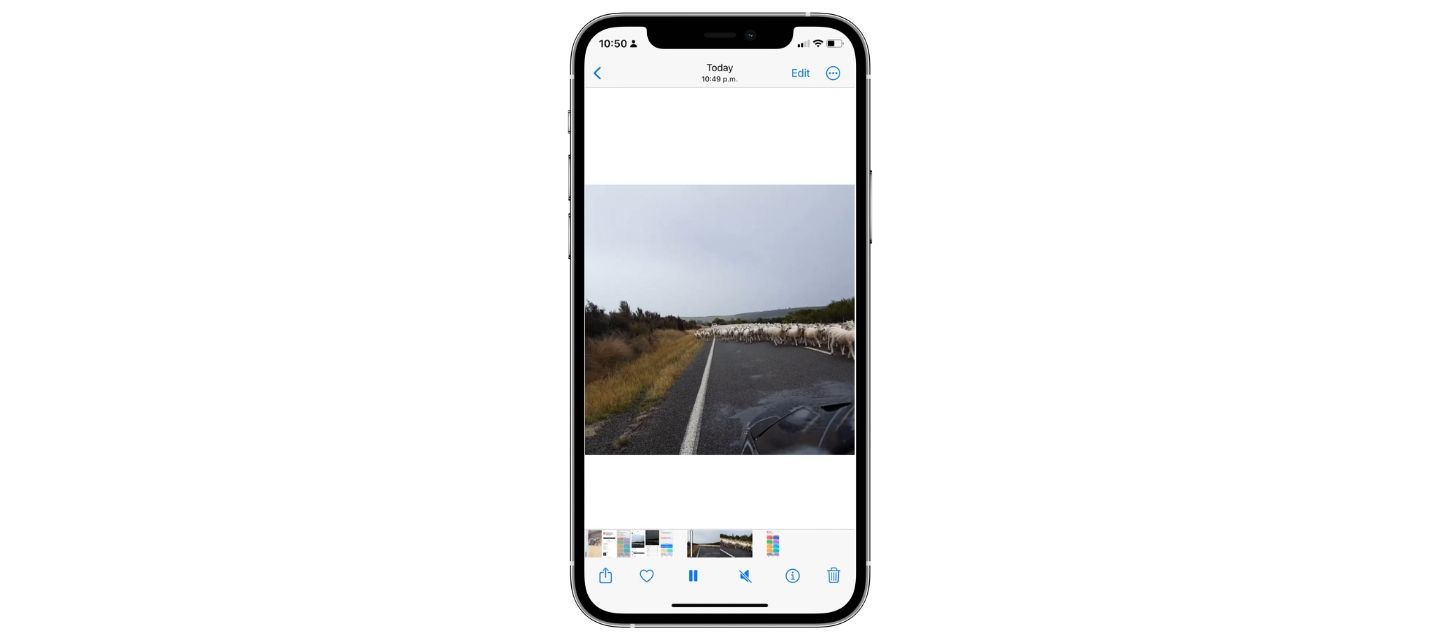 Final note: I recommend these shortcuts always for recreational use, remember to avoid sharing or distributing copyrighted content, and do not forget to always take into account the legal considerations of each country.