What are apple shortcuts and how to use them: Definitive Guide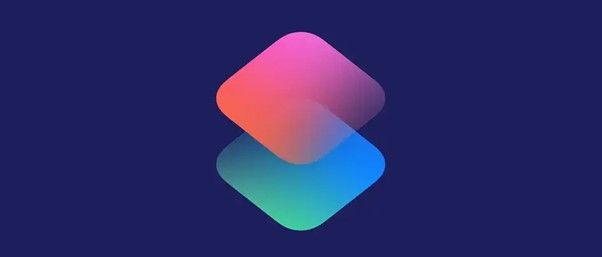 Shortcuts are one of the best tools of iOS: automation that allows us to do almost everything with the phone without requiring us to have programming skills. Moreover, in iOS 15 we can install third-party Shortcuts without the slightest problem, something that was not so easy in previous versions.
Apple's shortcuts are still an unknown topic for many iOS users, despite being extremely useful, we are sure that once you start using them your life will change. So without further ado, here we go.
What are Siri shortcuts?
Apple's shortcuts allow you to do amazing things with your apps, with a tap, or by asking Siri. The idea is simple: certain tasks that we usually do in our day-to-day life are standardized so that you set them up and Siri takes care of the rest.
'Shortcuts', thus allows you to automate multiple workflows so that you can use Apple apps and services, as well as third-party settings and apps, with the help of Siri.
The app is available for both iPhone and iPad and stems from Apple's acquisition of the 'Workflow' tool. In order to use 'Shortcuts', users must have an iPhone 6s or higher.
How to use Apple's shortcuts?
You can start using them from the hundreds of predefined examples in the app, or create your own according to your needs. It is also possible that Siri will suggest you something according to your behavior as a user.
Shortcuts include more than 300 built-in actions and work with all native Apple apps - Contacts, Calendar, Maps, Music, Photos, Camera, Reminders, Safari, Health... - as well as any compatible third-party app.
You can use this app, for example, to get your route home, send your estimated time of arrival and start listening to the news just by asking Siri. You can also automatically call someone, make animated GIFs, get all the images on a web page or get directions to the nearest coffee shop with just a tap.
And, because users have a lot of imagination, they've created shortcuts for just about anything, from saving Instagram photos to water ejecting from your phone's speakers.
Siri shortcuts also appear on Apple Watch devices via the Siri watch face for devices running WatchOS 5 and later versions.
How Apple shortcuts work
When you execute a shortcut, each action in the list is executed in order from top to bottom. Each action plays a role in the task you want to perform, in a process similar to individual work steps on industrial assembly lines. For example, you can share information or transform items, such as resizing an image or changing app icons.
And how is this achieved? Well, there is an answer to your question. There are third-party apps that have the goal of automating actions, but they are at a very distant level. Much of the magic of Shortcuts comes from "Content Diagram," a system that intelligently converts data into shortcut actions on the fly. If, for example, the action expects one piece of content and you give it another because of an oversight, the "Content Diagram" takes care of converting it into the right one.
How to use the Shortcuts app on Apple devices
Before experimenting with all that the Shortcuts app is capable of, you have to grant the necessary system permissions. This tool has default security settings that guard your privacy and the data on your device. These settings can be configured as you want, either by granting the most basic permissions or by preventing access to the data.
Once you have that well-defined, you can create as many shortcuts as you want. To create a recipe with its respective actions and automation, you have to follow the same procedure (create the shortcut, add the actions and execute it).
Search for more shortcuts with cool features
Although as they say there is no need to invent the wheel, it is quite likely that you do not need to make the shortcut from scratch and you can use one that someone already created or at least can serve as a basis to modify it and adapt it to what you need. There are some websites that are repositories of shortcuts where people share their creations for others to use.
Apple's gallery has simple but perfectly useful shortcuts, if you want to create your own shortcuts the gallery can serve as a perfect introduction. These shortcuts are selected/created by Apple itself.

With RoutineHub things are starting to get interesting. There are hundreds and hundreds (maybe thousands) of shortcuts classified by category and by application in which they act. They range from the simplest with few actions to real Swiss army knives for the iPhone, an example some shortcuts allow: remove the names to folders, remove water from the iPhone speakers, change fonts, remove the points of the paging of the home screen, delay sending messages, download images from Instagram, download videos from Youtube, download videos from tik tok, lock any application with a password and a long etcetera.
I hope this gives you a chance to start using Apple shortcuts, on RoutineHub you will even find shortcuts you didn't know you needed or even become a hero to the community by sharing your creations.